WHY BE ON FACEBOOK?
The close contact that now allow social networks has created a desire for people to be close to the brands they consume and interact with them. At first, it allows companies to engage in dialogue and providing the opportunity to develop a special and personal relationship with their customers.
This opportunity, particularly with Facebook, is an excellent alternative to traditional market research. Inexpensive, it allows you to collect valuable information on consumer habits, or at least, to identify opportunities to improve products and services of an organization.
Thus, it is good to use the comfort of people on Facebook to ask them what they think. This can give a good guideline as to which route to take to increase your success! Also, the access to the demographic profile of customers through the intermediary of their Facebook page can be used to target potential customers!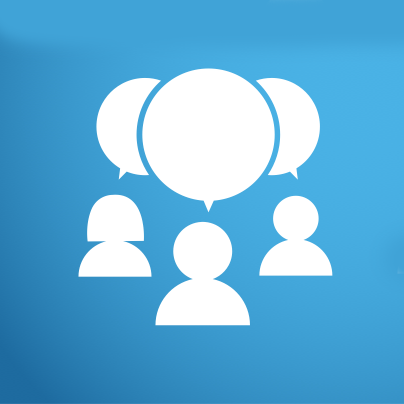 Moreover, consumers have a desire to share and be heard from the companies, it is therefore imperative to take this opportunity!
Here are some tips on what you should and should not do on Facebook as a company:
:
TO DO ON FACEBOOK :
Always respond to comments and questions from users. A lack of response could be seen as the I-may-care attitude. And you do not want that !
Be attentive to the activities of your subscribers. You do not want to miss a great opportunity to showcase your services and meet their needs !
Post quality information. Your users will find content that interests them and that is educationnal. Note that if they learn something, they will be more likely to share it through their networks! If they find fun and interesting your publications, they probably will "like" them.
Promote pictorial content or video, your publication will therefore be promoted in the new Facebook newsfeed . This newsfeed tends to adapt to the mobile that is becoming increasingly important and take a look like Instagram.
DONT'S ON FACEBOOK : 
Deleting posts and user comments on your page! This could be seen as defamation and draw you into more trouble than the initial comment !
Only promoting your products and services. Remember that we are in "dialogue" mode. Someone who keeps talking about him will not have many friends.
That's the point.
Then follow the 80-20 rule : 80% of interesting content and 20% promotion!
Post too often. Allow 2 or 3 days spacing between your publications for not being agressants for your followers.
Making spelling or grammatical errors may automatically lead to a negative perception of the quality and professionalism of your services! You know what they say , Perception is reality.
Taking political or religious position is the best way to attract unwanted debates!
So, have you ever tamed the beast Facebook ? 😉