Coming to your screens
AN ANNUAL EVENT DEDICATED TO DIGITAL CONTENT
Coming to your screens
The client
This annual convention is dedicated to the latest trends and innovation in screen-based content. As a part of the Montreal Digital Spring, the event has managed to make a name for itself and annually brings together hundreds of screen-content business professionals (creation, production, distribution, etc.). The goal was to make Coming to your Screens a recognized brand, in addition to creating the identity of a new related event: the Montreal Virtual Reality Market.
The client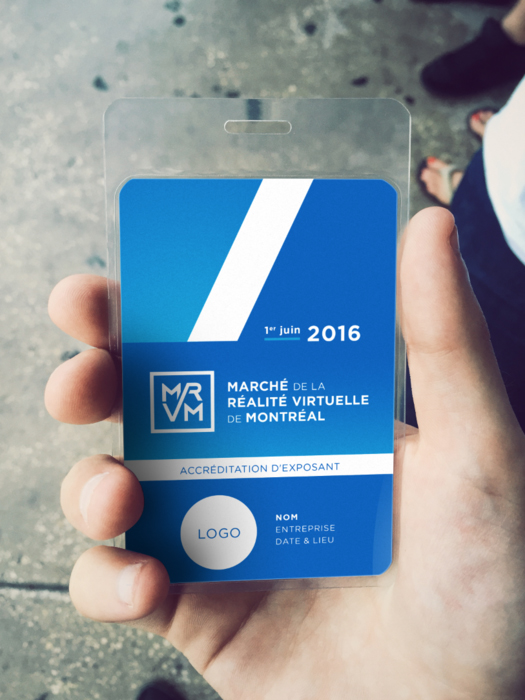 BRAND IDENTITY AND PROMOTIONAL TOOLS DESIGN
Coming to your Screens is already well known among the mainstream public. This is why its visual identity must maintain some continuity to maximize memorization, all while renewing itself with each new edition. We have adapted the event's graphic codes to this year's topic.
Furthermore, a new event was created in 2016 on the sidelines of Coming to your Screens; the Montreal Virtual Reality Market. We created a visual identity that is both consistent with the main event and easily remembered, in order to make an impression during the first edition. We also designed the promotional material and signage elements dedicated to inform and guide the participants.
LANDING PAGE DEVELOPMENT
BRAND IDENTITY AND PROMOTIONAL TOOLS DESIGN
LANDING PAGE DEVELOPMENT
A landing page separate of the Coming to your Screens website was created to promote the first edition of the Montreal Virtual Reality Market.
In addition to providing the necessary information while respecting the visual identity previously set, this landing page was designed to maximize conversions (in this case the purchase of tickets to attend the event).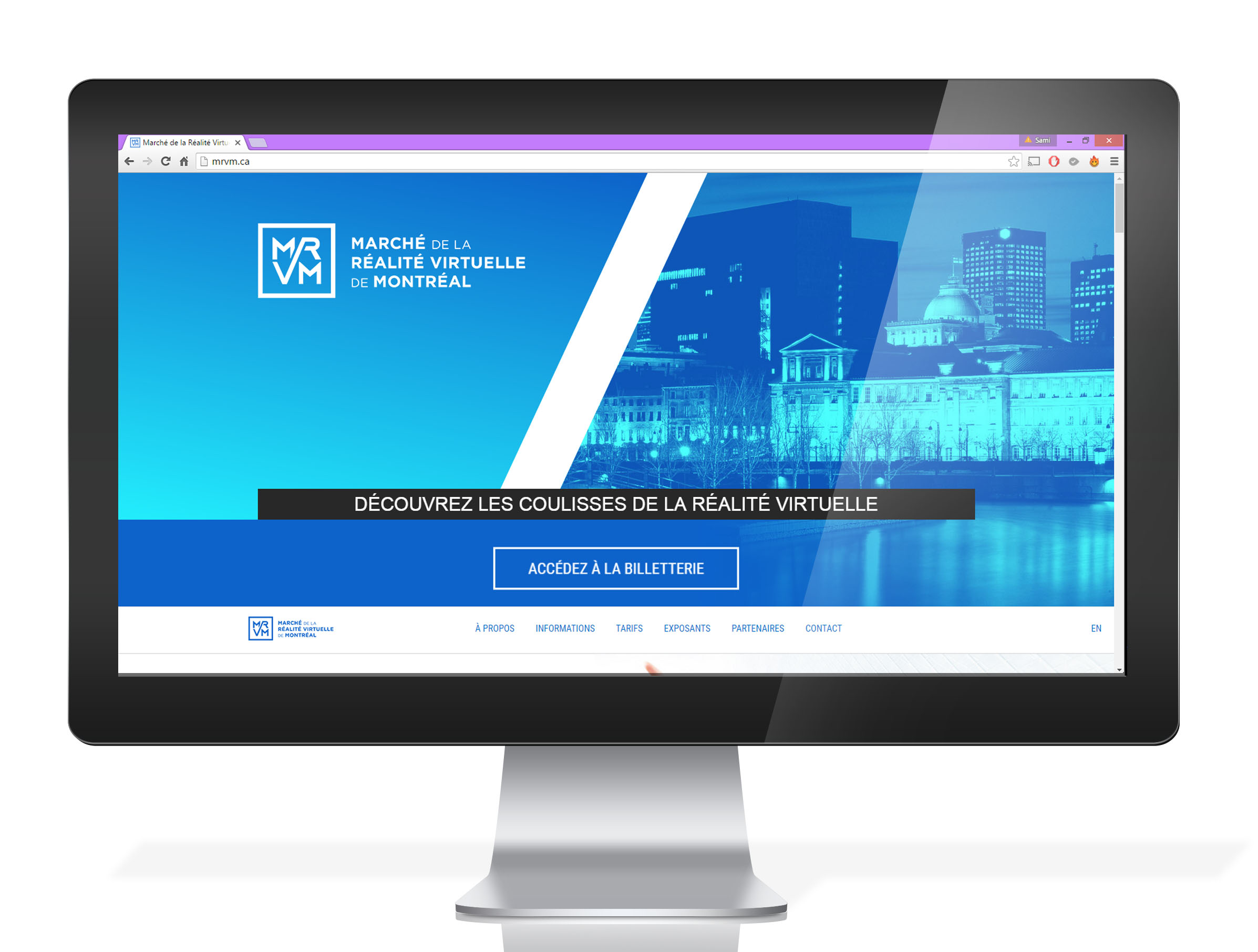 COMMUNITY MANAGEMENT
LANDING PAGE DEVELOPMENT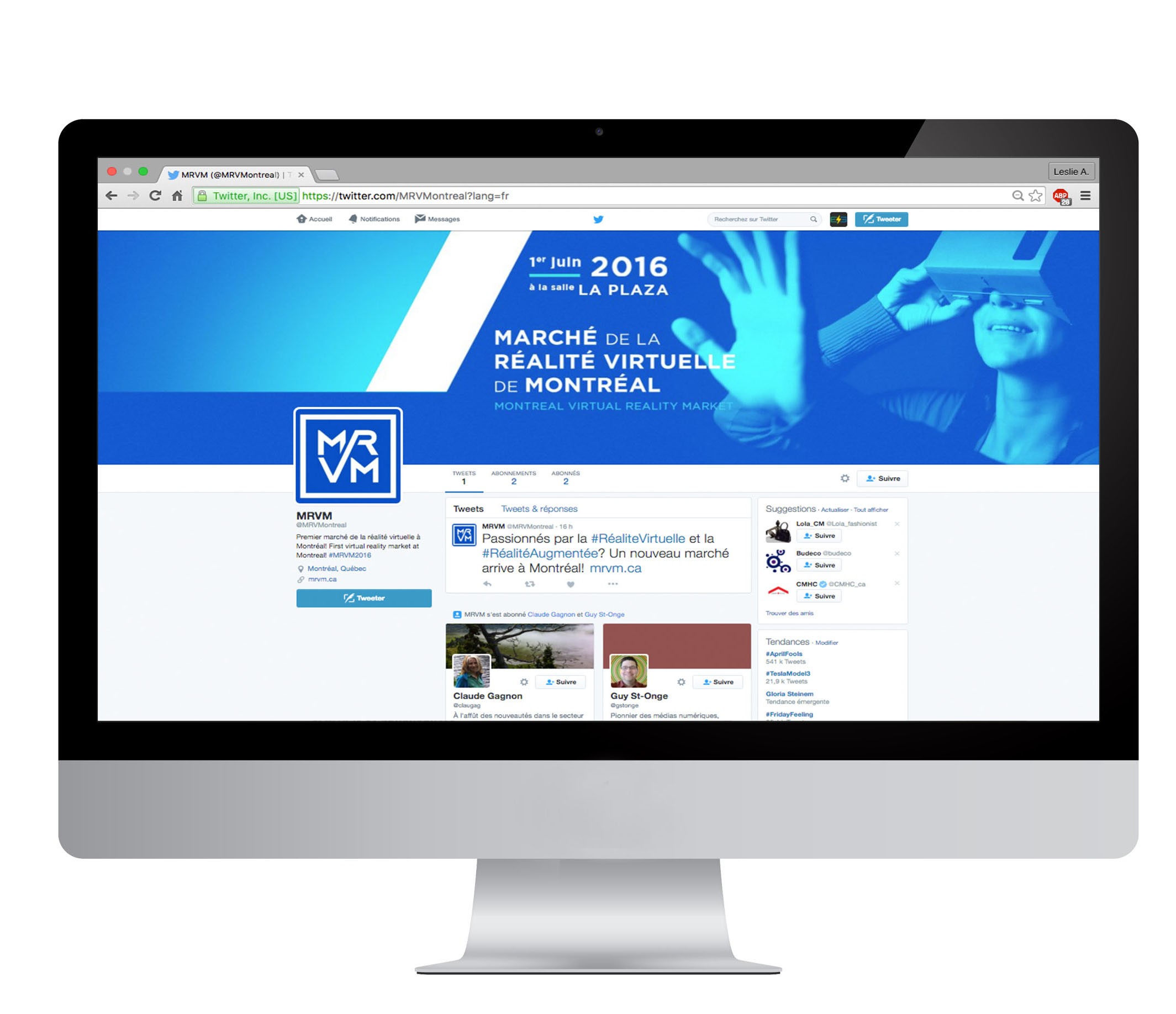 COMMUNITY MANAGEMENT AND PAID PROMOTION
The editorial tone for Coming to your Screens and the Montreal Virtual Reality Market had to be both highly specialized to show the organizers' expertise, and display creative visual content. To increase the publications' reach, a paid promotional campaign was implemented on social networks.
To raise brand awareness among the target audience, the implementation of a paid promotional campaign on social networks can be very useful. Accurate targeting tools (geographic, demographic, by interest, etc.) allow reaching a very specific audience, at a very competitive price, compared to traditional media.
Let's start your project