Galerie Blanche
CONTEMPORARY ART GALLERY
Galerie Blanche
The client
Since 2007, the Galerie Blanche has established itself as one of the most renowned contemporary art gallery in Montreal, renowned for promoting the work of talented Canadian artists. But the gallery lacked something… A website that provides an immersive artistic experience, just like being at the gallery!
The client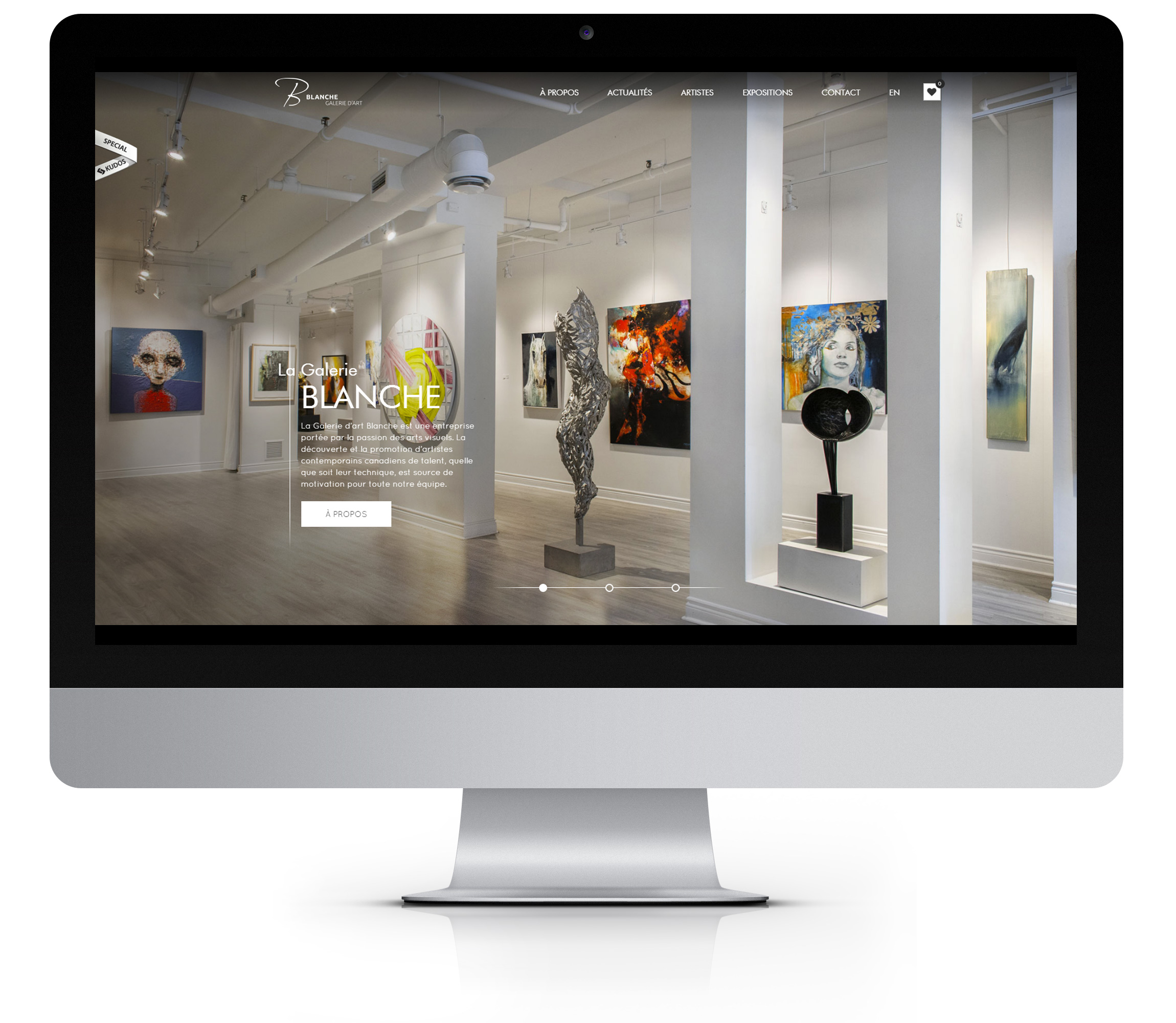 WEB DESIGN
In order to showcase the works of art, the website's design had to be refined enough to put the emphasis on the visual content. The home page's panoramic effect gives the impression of a virtual visit of the gallery. The wish list option enables suggesting other artwork that the web surfer might enjoy. Web visitors are Indeed, the web surfer is pampered online as much as in the gallery!

Furthermore, the website has received the "Special Kudos" distinction from the CSS Design Award for its relevant design and creativity.
Let's start your project