Impactory
Coworking Space
Impactory
The client
"We are opening a coworking space in Moncton (New Brunswick) and are looking for strong and reliable partners to support us throughout the project. We have the real estate, the human and material resources, as well as the necessary regional support. Now all we need is an identity and support for the launch."
The client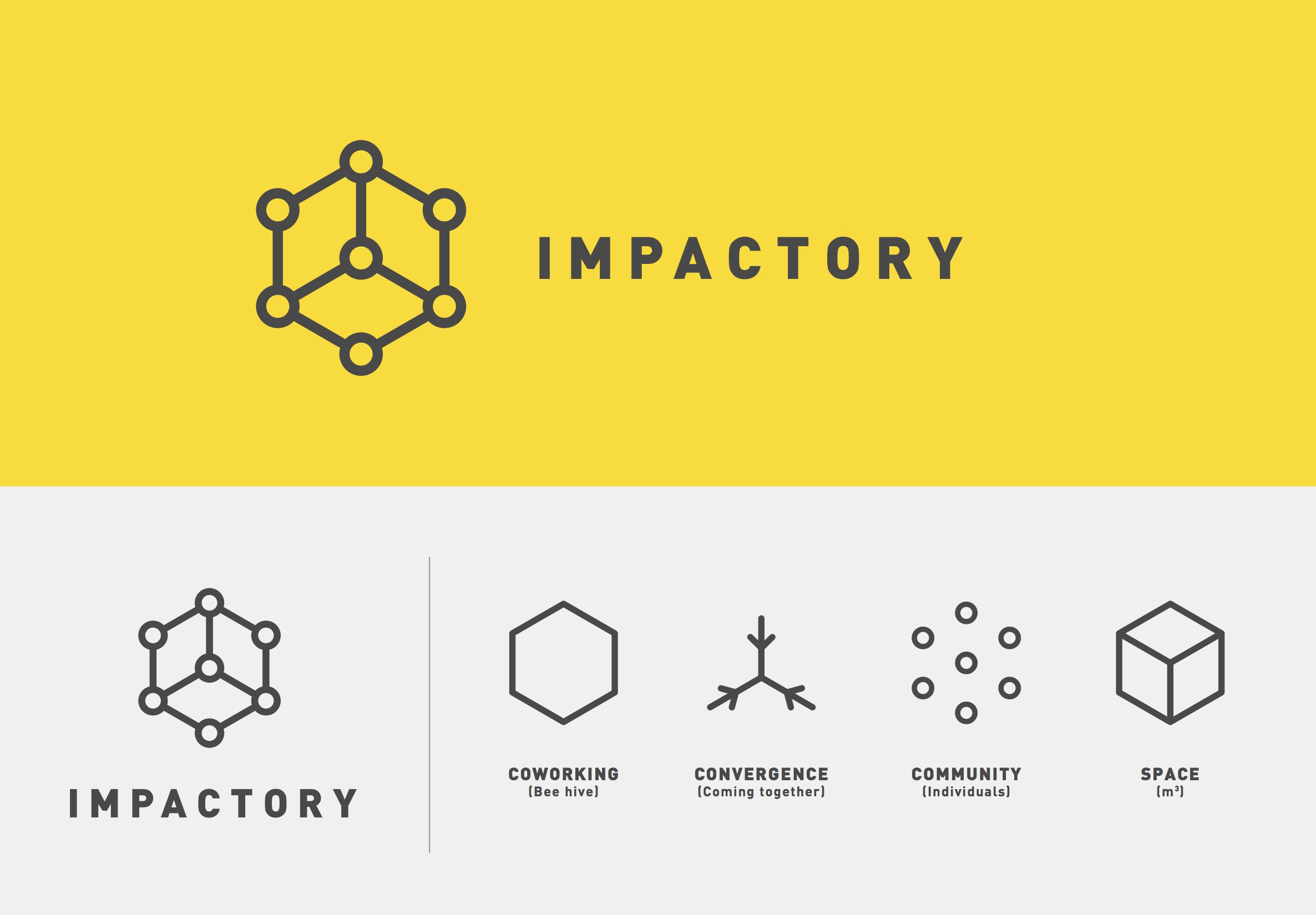 Brand identity and promotional tools design
While the concept of collaborative workspace is far from new, this one seemed underused in the targeted market, despite the presence of a dynamic business pool. So we had to come up with a name and logo that would incite, be memorable and above all, be evocative to the eyes of the target audience that was composed of creative and self-employed individuals, as well as startups and SMEs.
Business cards, signage, posters… We then developed a series of promotional items reflecting the world of Impactory – It was a project of sheer pleasure!
Web design
Brand identity
Web design
A noticeable concept and identity requires a unique website… and we are freaks of the differentiation factor.
Whether it's ergonomics, visual or textual elements, user experience should be maximized. Our goal was to encourage users to visit the whole site by following a predefined navigation path which would then get them to contact us and schedule a visit.
Community management
Web design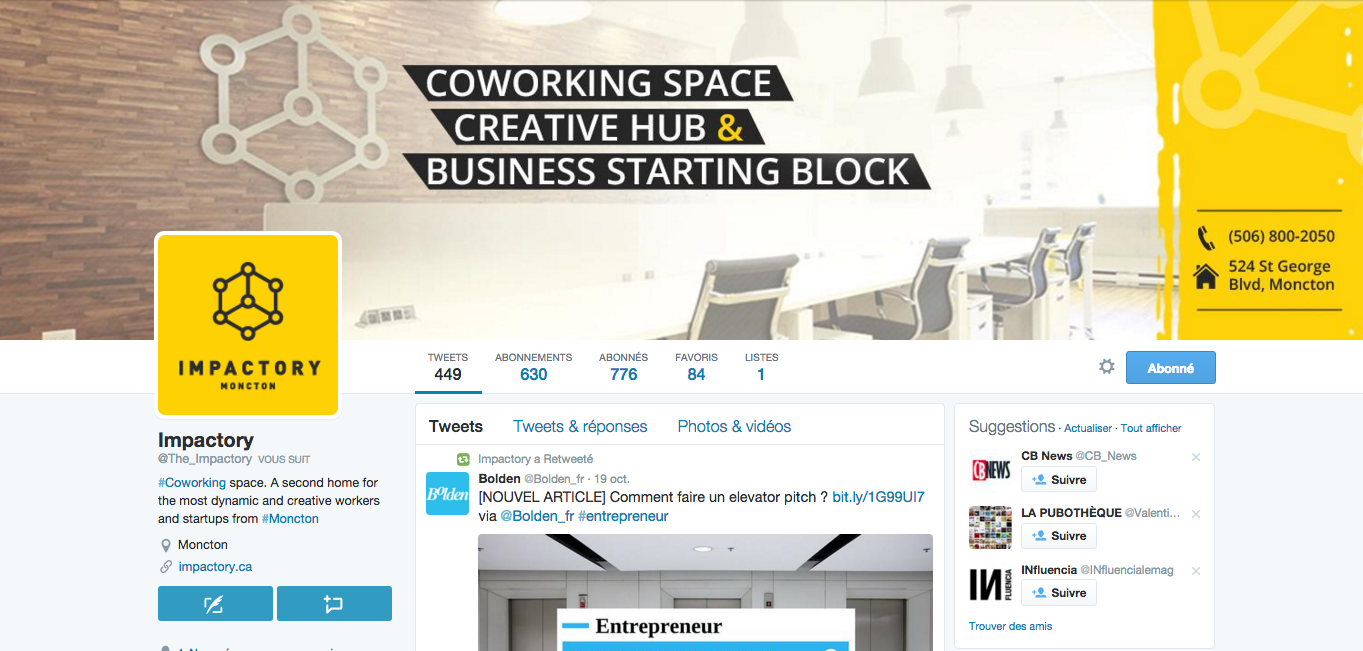 Community management and content strategy
The editorial tone of the website was set: Mr. or Mrs. Impactory is a dynamic, inspiring, attentive and outgoing (in moderation) person. We needed to transcend this personality through various communication platforms (Internet site content, blog, social networks).
Let's start your project