"Solidaires" Campaign
Solidarity Campaign for caregivers serving seniors (2015)
"Solidaires" Campaign
The client
Caregiving is a fairly unknown term for something that's widespread in Quebec. This is what drove L'Appui, an organization for caregivers serving seniors, to consider launching a province-wide awareness campaign. Their goal was to raise public awareness of this rarely acknowledged phenomenon, and to encourage people to stand in solidarity with those who have made the choice to fully give themselves to an elderly in need.
The client
Strategic coaching
From ideation to project management, through the development of the website's imaging and result analysis, we were involved in every step of the campaign's implementation to maximize consistency and keep full control of the user experience.
Clients often come to us with a specific goal for their brand. An analysis phase is required to produce a solid strategy that is then leveraged to develop the various lines of communication.
Microsite design
Strategic coaching
Microsite design
From there was born "Solidaires.ca", a support platform for caregivers serving seniors. Divided into three sections, the microsite gathers hundreds of images to be shared on social media, allowing users to talk about the situation of caregivers serving seniors, to show them support and to help them.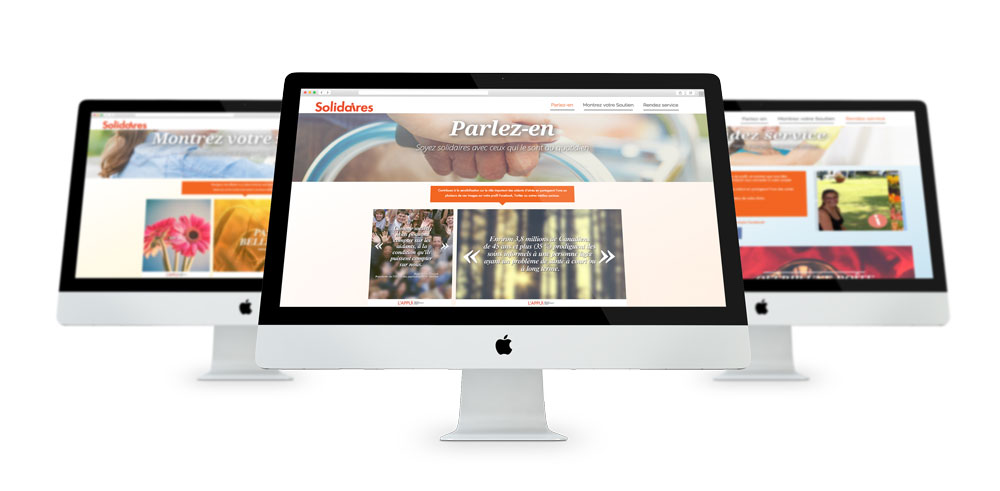 Community management and content strategy
Microsite design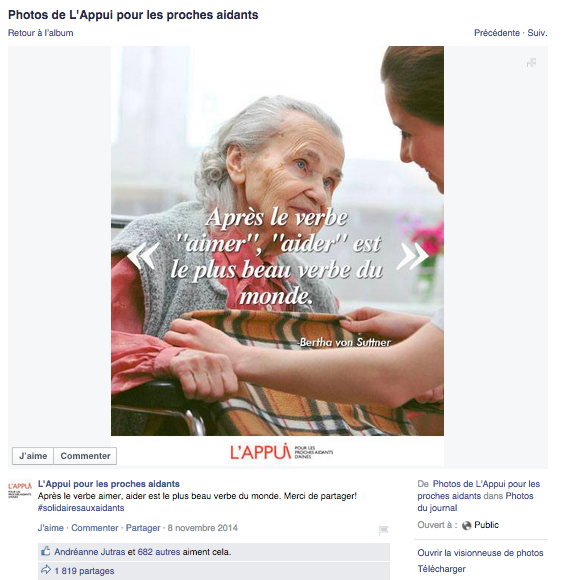 Community management and content strategy
Obviously, our goal was to arouse interest and gain commitment from the general public; the social networks strategy came to us as the campaign's logical extension! In addition to organic management, we developed an application that allows users to put a badge on their profile pictures.
Of course, to maximize benefits, we put in place a parallel, paid promotional campaign. Expectations were exceeded, and our promise was kept!
Let's start your project