Slowfood Montreal
International organization promoting responsible food consumption habits
Slowfood Montreal
The client
Slowfood is an international organization focused on healthy food, a concept that has gained massive awareness in recent years. The Montreal branch wished to rebuild its Internet site in order to follow new design trends, but also to make it more in line with the organization's values: sustainability, the love for good products and food traditions and respect for producers… -Frankly, they had us at "Food".
The client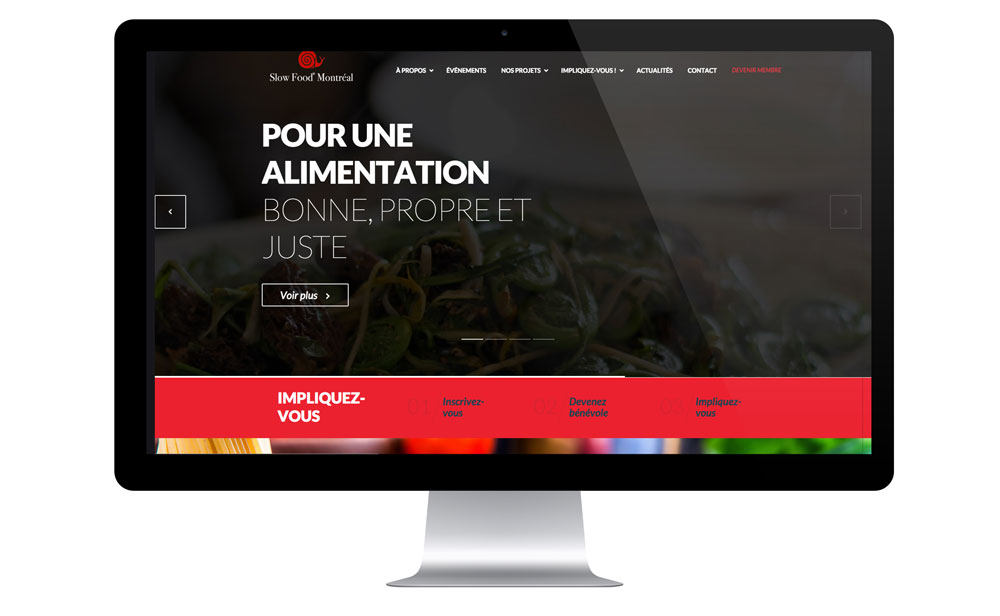 Web site redesign
A preliminary analysis revealed that while the information was hyper-relevant, the information architecture was somewhat confusing, which could incidentally affect conversion actions of the user (donations, memberships, volunteering, etc.).
The most important step was to completely rethink the site's architecture by giving priority to each objective before working on the complete redesign and the integration of the new Web site.
Let's start your project