T'AS VU? OPTIQUE
EYEWEAR SHOP
T'AS VU? OPTIQUE
The client
T'as vu? Optique is a modern and urban eyewear shop located in the heart of the Plateau. It has distinguished itself by its environment and its high-quality design products. This optical expert decided to set up an e-commerce website associated with a complete digital communication campaign to promote its products and services, expand its customer base in Quebec and increase its sales.
The client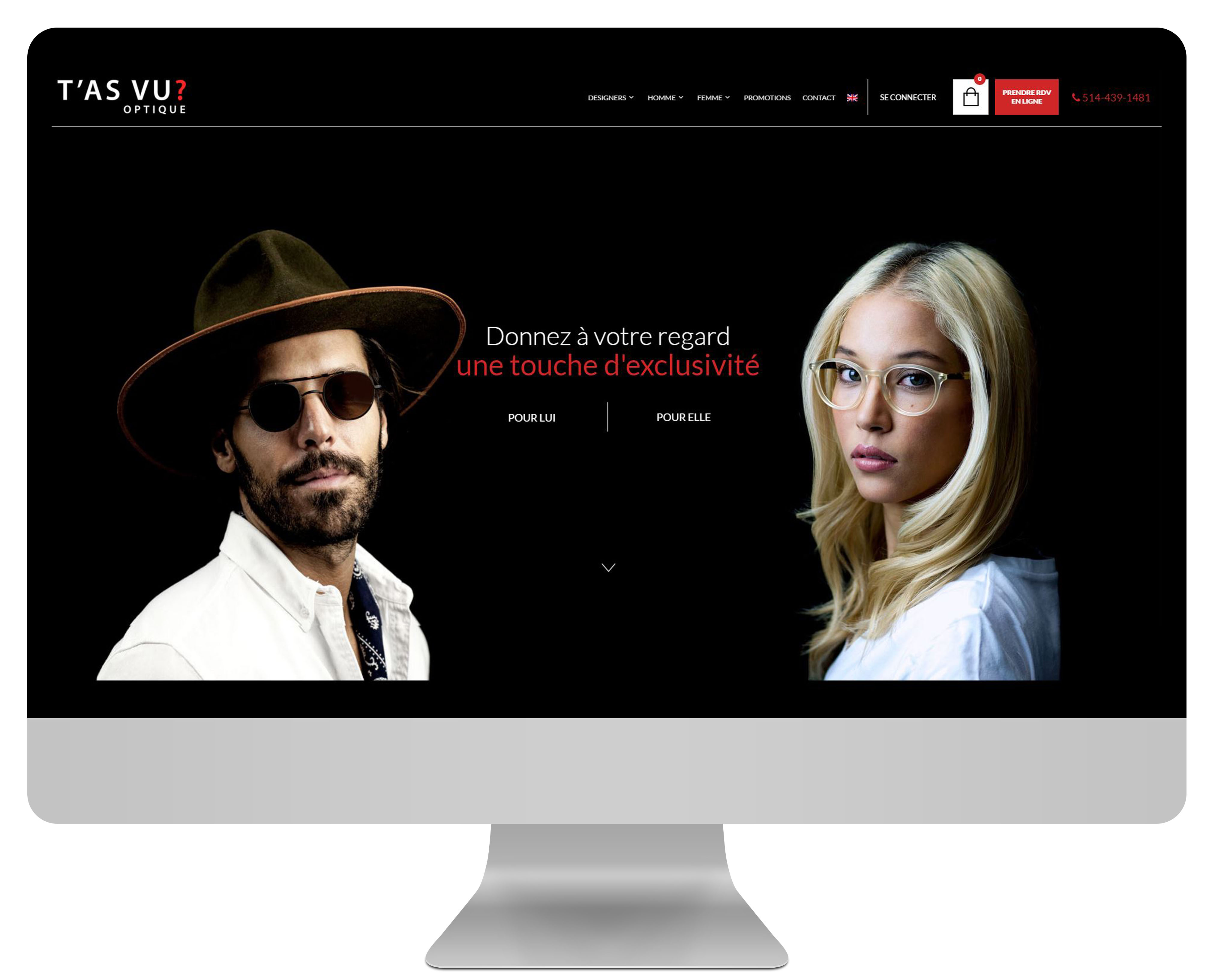 E-COMMERCE WEBSITE DEVELOPMENT
Eyewear shops are increasing their online presence to extend their business in this competitive sector. The creation of an efficient e-commerce website then became a necessity for our client.
We developed a platform which allows users to purchase products online from their favorite designers, but also to make an appointment for an eye exam, or to learn about the latest promotions. After designing the website, we showed the customer how to use it so that they could add the latest models online themselves.
Compared to the old website, user retention has been greatly improved; the bounce rate went from 92 to 40%, and the average time per session went from 10 seconds to 2 minutes 30!
PAID INDEXING STRATEGY
E-COMMERCE WEBSITE DEVELOPMENT
PAID INDEXING STRATEGY
In order to bring visibility to the new website, we set up a Google Adwords paid indexing strategy. After an analysis of relevant keywords, we produced targeted ads associated with accurate landing pages to generate conversions.
Whether on social networks, search engines or media placement, opting for a paid indexing strategy provides visibility towards the targeted audience. We perform ongoing monitoring and optimization on campaigns to maximize our clients' ROI.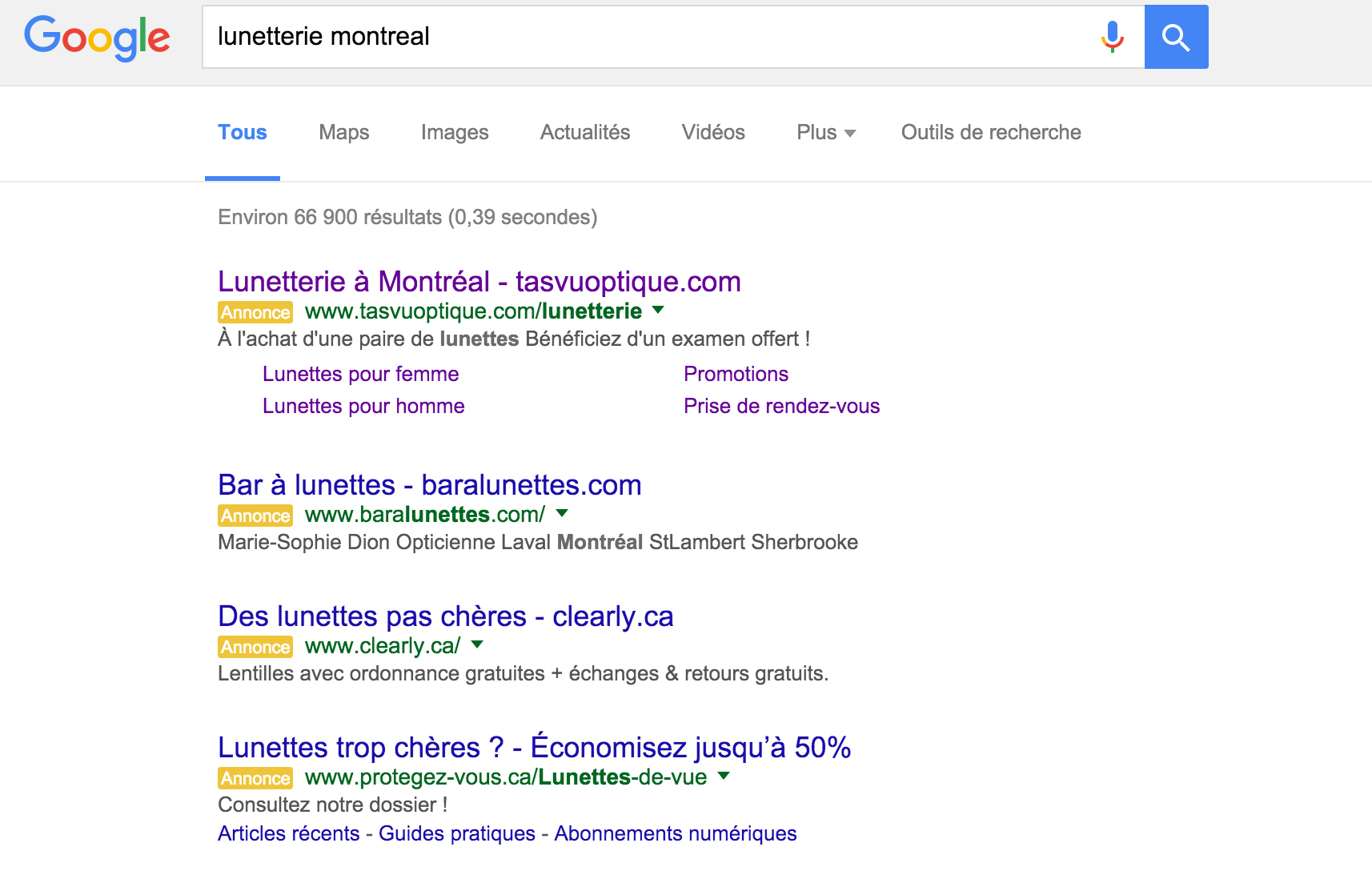 COMMUNITY MANAGEMENT
PAID INDEXING STRATEGY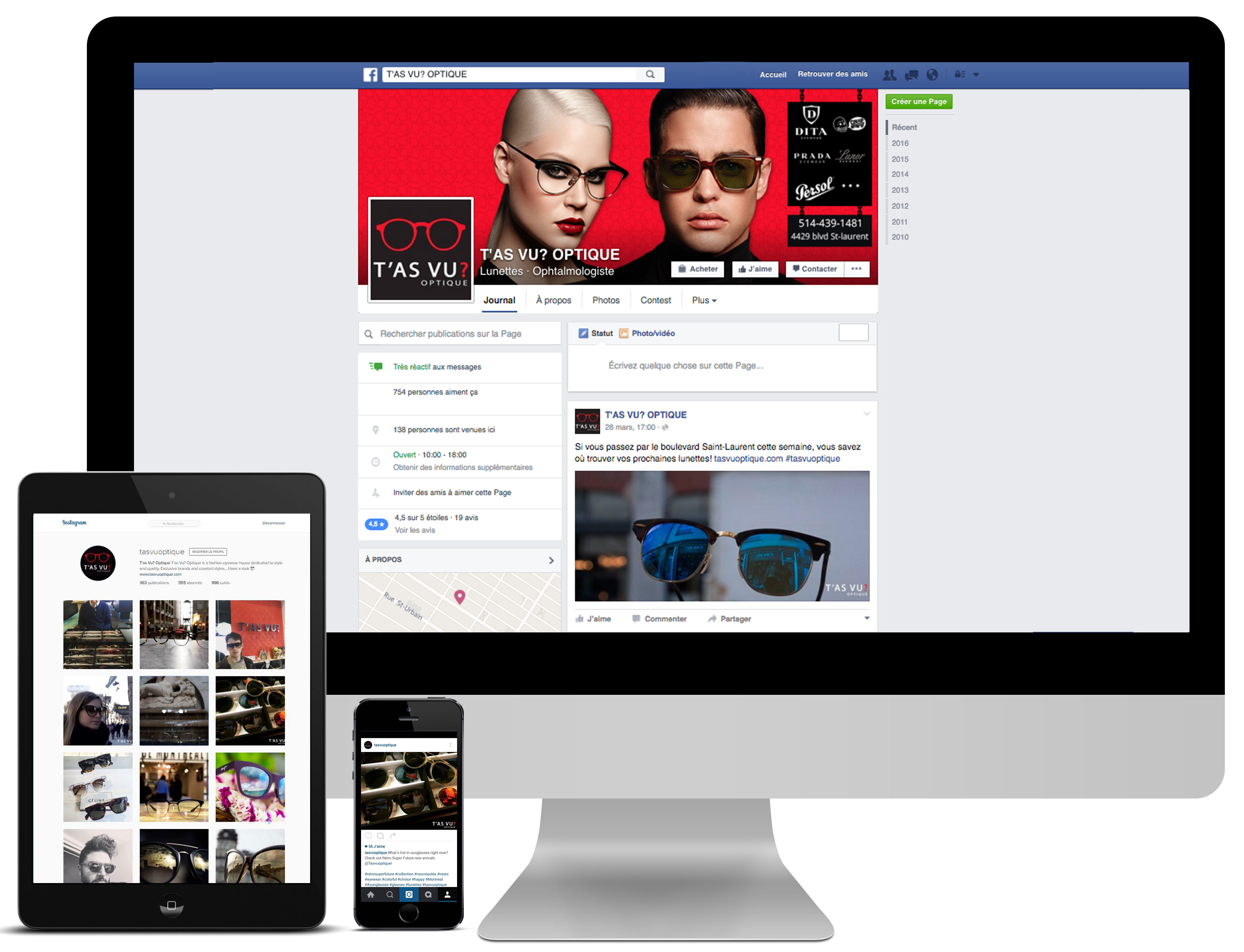 COMMUNITY MANAGEMENT AND CONTENT STRATEGY
Developing a social networks strategy was key to increase the brand's notoriety among a young and trendy target audience..
So we created content to the shop's identity, positioning it as an expert on the latest trends. Photos, stories or interactive content enabled the brand to draw around it an eyewear-passionate community.
Let's start your project