HOMEEXPO
Quebec's premiere home exposition, the Montreal HomeExpo, runs twice a year. The event brings together more than 600 exhibitors and service providers from the fields of construction, renovation and decoration.
The HomeExpo has been trusting Wink Strategies since 2017 to maximize the visibility of their events with multichannel marketing campaigns and tailored communication tools driven by a differentiating concept.
BRAND IDENTITY
Wink Strategies has been guiding HomeExpo in the creation of its brand identity through the development of a differentiating graphic concept.
By taking their identity on many printed materials related to the event (signage, posters, visitor's guide…), the Montreal HomeExpo has deployed a unique identity, easily recognizable by visitors.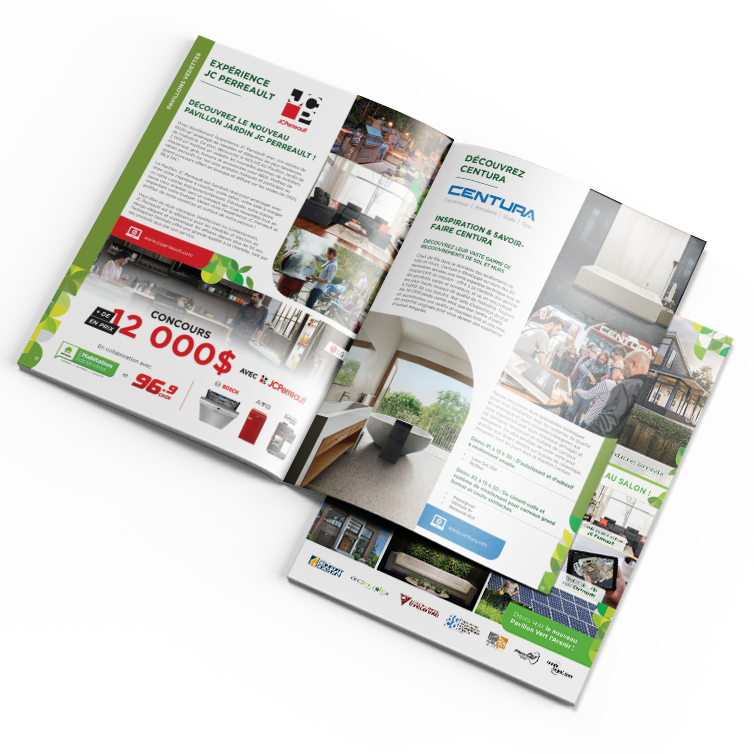 COMMUNITY MANAGEMENT
Social media is an important acquisition channel for the HomeExpo. Our mission was to create attractive and fun content to reach a wide audience and win a younger target audience.
Articles have been especially created to provide additional content to the user, all while improving overall site visibility using strategic keywords.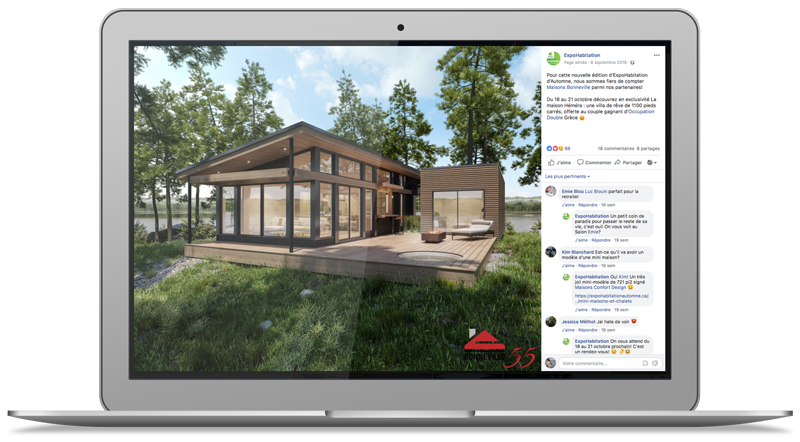 Multi-channel ad delivery
multi-channel ad delivery
To maximize the visibility of the event and to generate sales, we opted for a multi-channel ad delivery:
– On television, with a TV spot available in 4 versions,
– On the radio with an audio spot that leverages the TV spot content,
– In specialized housing magazines,
– On the web with web banners aimed at the expo's target audience.