SPGQ
PROFESSIONAL UNION OF THE QUEBEC GOVERNMENT
SPGQ
The client
Wanting to value the work of its members, the SPGQ (a union for Quebec Government professionals) decided to carry out a recognition video campaign. The concept: produce and promote a series of clips showcasing government experts and what they do. We had the videos; all we needed was a communications strategy!
The client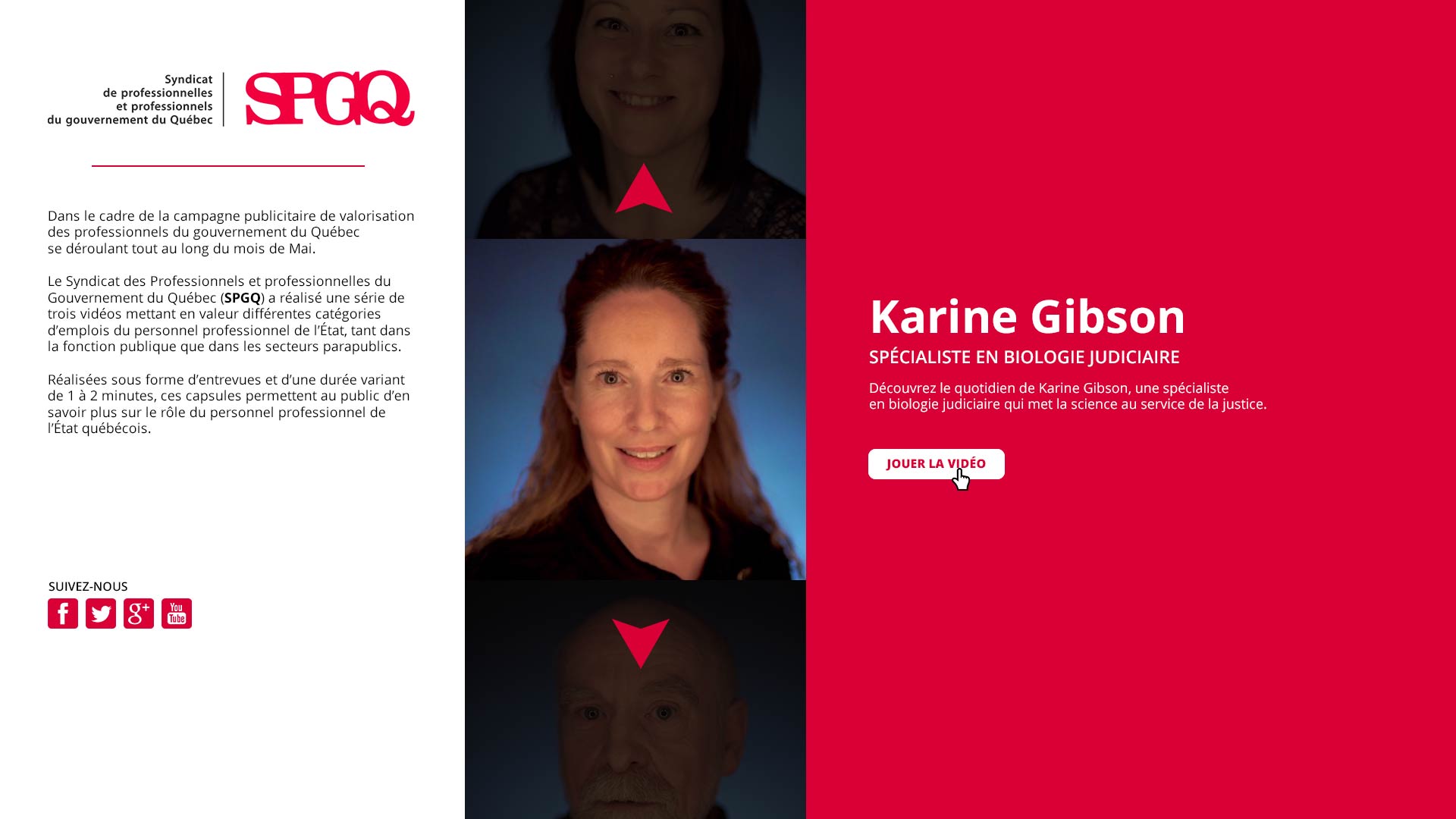 Microsite Design
Why create a microsite? First off, to gather all of the campaign's videos for easy viewing, and secondly, to create a separate and dedicated space from the rest of the SPGQ's communications. The goal here was to create a universe allowing the recognition of SPGQ members, while somewhat moving away from the socio-political dimension of the organization.
Media placement
Microsite Design
Media placement
The main objective was to maximize the visibility of an introductory clip leading to the microsite itself. Therefore, the campaign aired on television, but also very much on the Web via YouTube's InDisplay network, advertising on relevant media networks, or by paid advertising on social networks… Do you follow provincial news on the Web? Chances are you've seen the videos!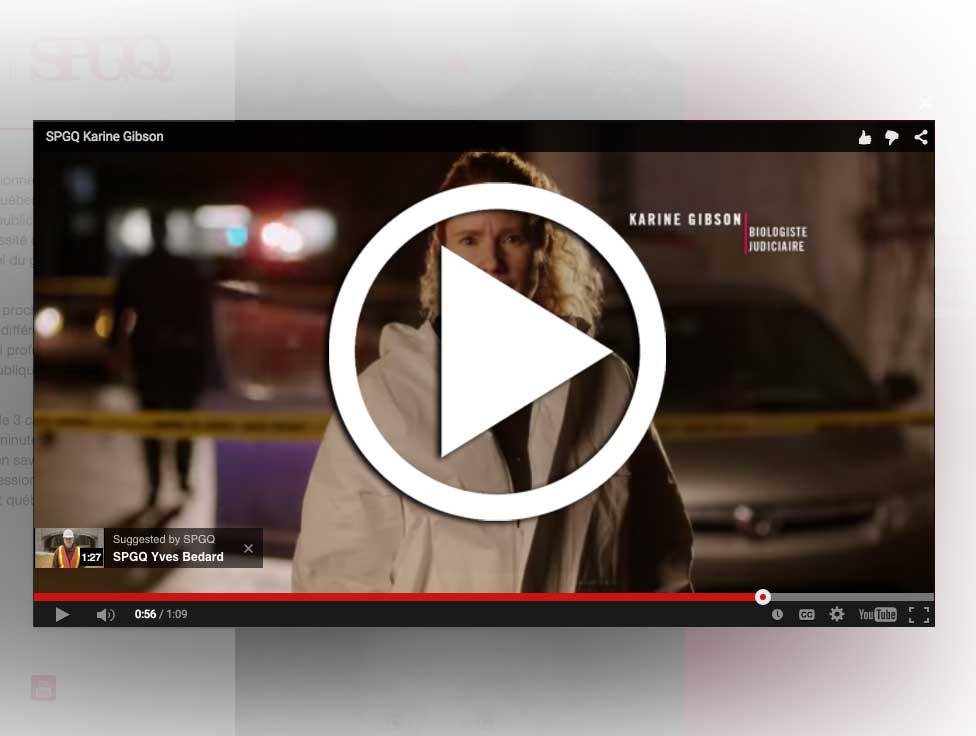 COMMUNITY MANAGEMENT
Media placement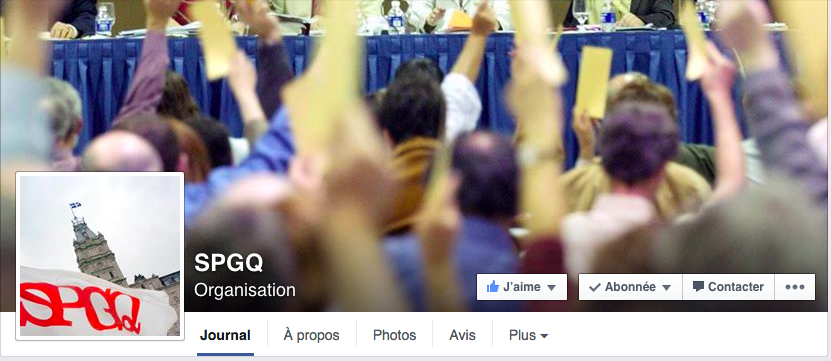 COMMUNITY MANAGEMENT
When you've got an already existing committed and responsive community, social media management becomes an important and essential thing to do. Between internal advertising campaigns and sharing views on political news related to Quebec Government professionals, the goal was to create an environment that encouraged interaction, while publically promoting the daily work of SPGQ members.
Let's start your project